Canada Day Parade Last updated: June 25 2019 11:17:44
🍁 Come join the Mississauga Hockey League and ride the MHL float at the Parade!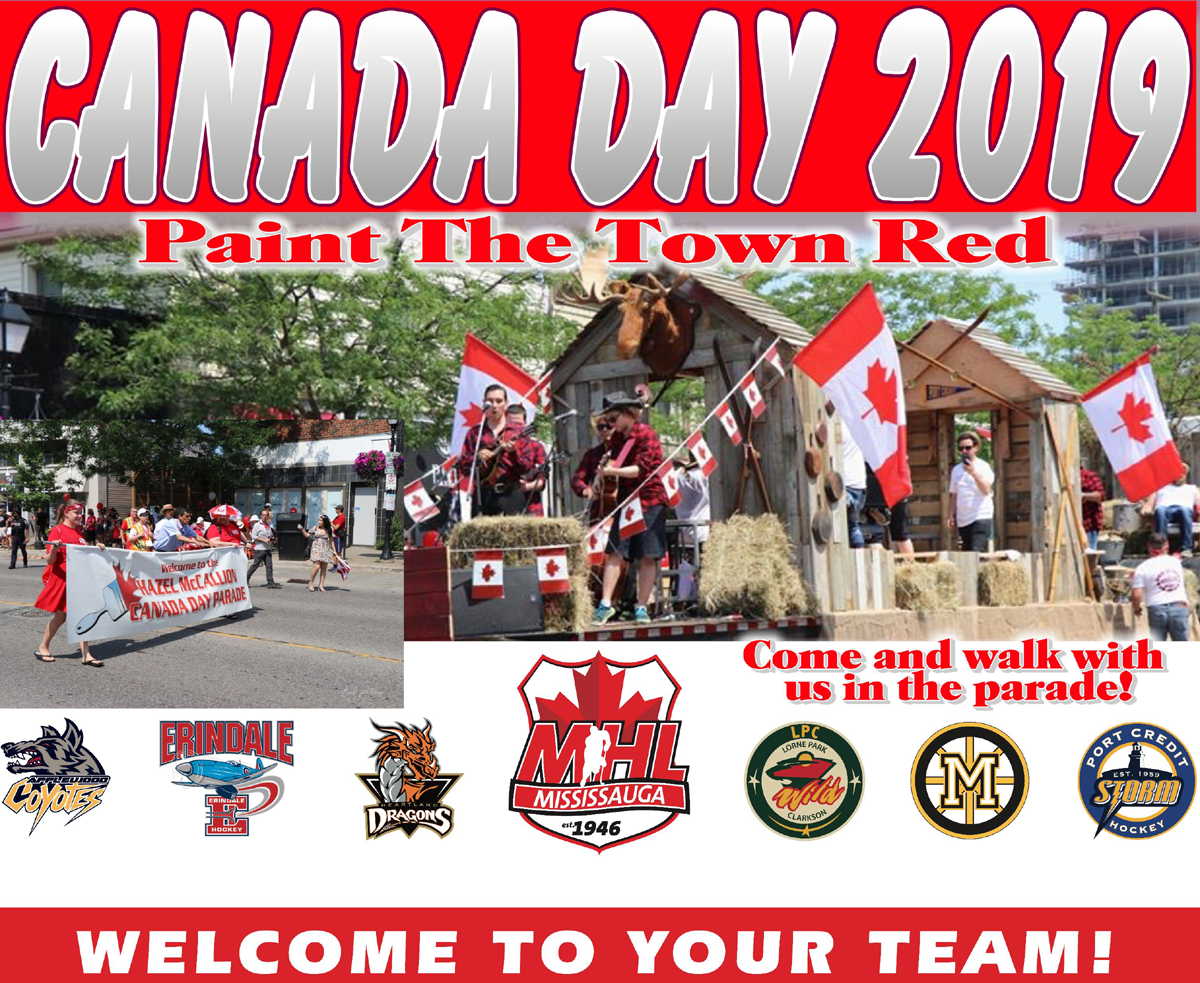 Details:
Parade starts at 11am sharp!
Arrive at Mentor College between 9:00am and 9:50am and take a free shuttle to the staging area where the MHL float will be
Wear your hockey jerseys, association t-shirts or Canada Day shirts
Activities and vendors will be in Memorial Park all day for live music and fireworks!
Contact Christine Scaini from the MHL at csdp.scaini@gmail.com with any questions or to confirm you will attend.
Happy Canada Day Coyotes!!