Fun Skate Fundraiser Last updated: November 02 2018 11:32:50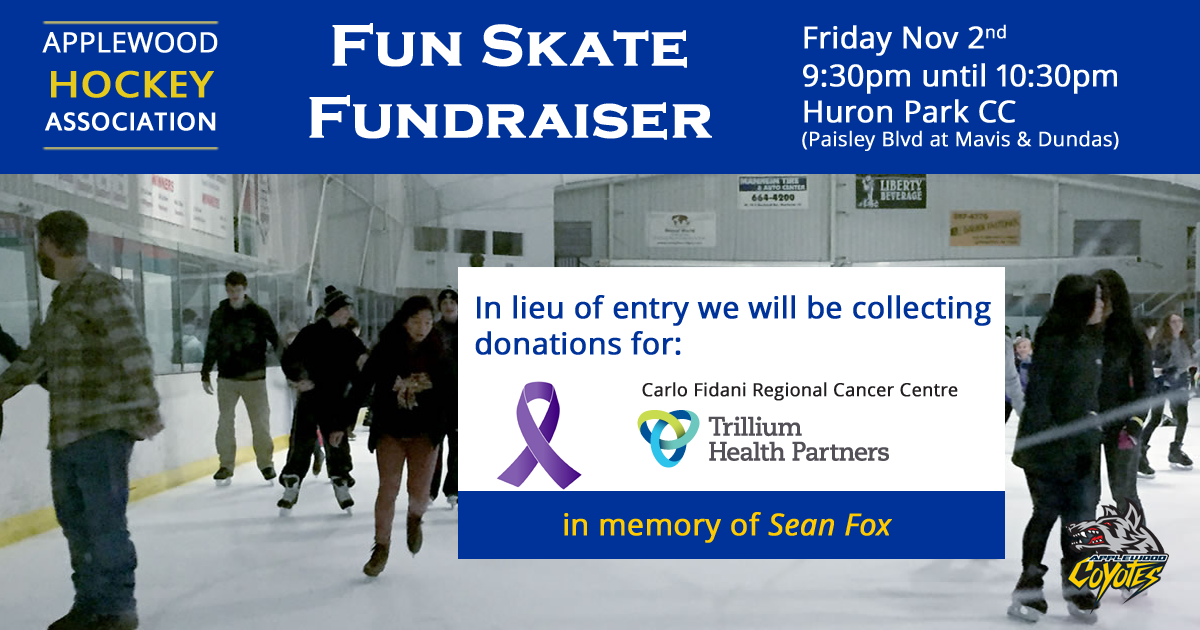 Friday evening we will be hosting a special Fun Skate to raise funds for the Carlo Fidani Regional Cancer Centre at Trillium Health Partners.

Drop by, bring your friends, siblings and parents and do what we do best, have fun on the ice!

In lieu of entry we ask you to make a donation to the Regional Cancer Centre.
You can make a donation online here: thcf.convio.net/goto/applewoodhockey

Looking forward to seeing you there!


Go Coyotes!!