Picture Day Schedule Last updated: October 29 2019 09:53:04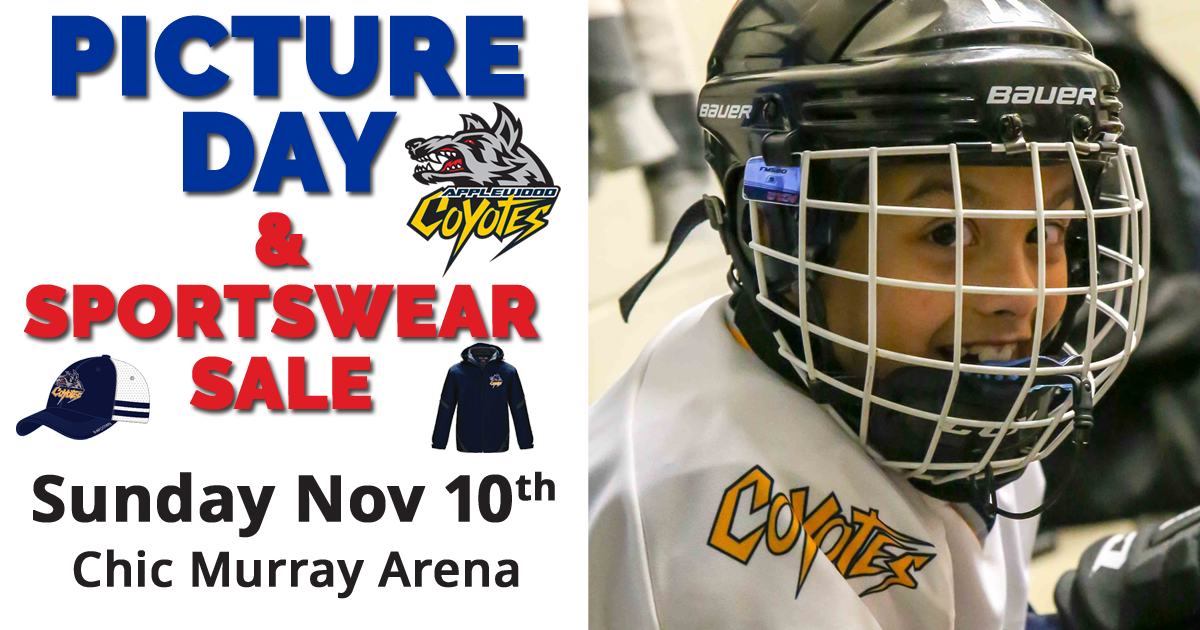 Please Note:
Dressing Room space will be tight and very busy, so please arrive early. Look for the signs "RESERVED FOR PICTURES ONLY" and be dressed 10 minutes before your teams time slot.
Other dressing rooms will be used for games and team practices, so please don't use any other room, unless marked for pictures.
Please dress in full hockey equipment, including stick, but no helmet and no skates needed.
Parents please don't wait with your child in the rink to get their picture taken. Once the player is dressed please have them line up with their team in the rink. All family members, please wait outside the rink doors as space is very limited.
While you are waiting, why not visit our Sportswear Sale to pick up your official Coyotes Gear!
Applewood Hockey Assoication will provide each player with an individual picture and a team picture.
Envelopes to order additional pictures will be available just outside the rink area and payments need to be made when ordering pictures the same day. Exact cash or credit are the method of payment which are made directly to HighFive Photography.