The Coaches Challenge 2016 Last updated: February 28 2017 13:01:52
Peel Police take down Applewood's coaches in the name of fun and charity!
The Applewood Hockey Association held its annual coaches challenge on Friday, December 9th and although the Peel Police came out on top on the scoreboard, the real winner was the Mississauga Food Bank.

With the help of players and spectators this fun event generated 965 lbs of food for the food bank.


Dropping the ceremonial puck was our President, Mark Zizek, Brian Webster, President of the Mississauga Hockey League, Chris Fonseca, Ward 3 Councillor and the Mississauga Steelheads mascot, 'Sauga.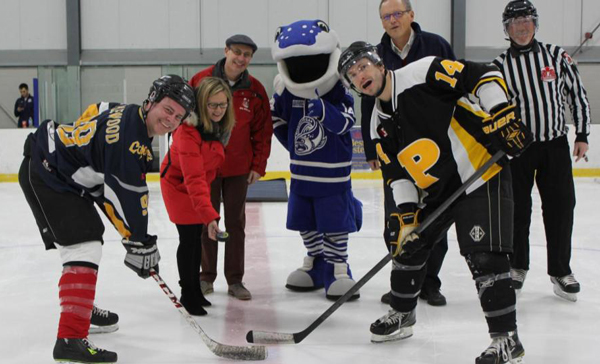 This was the first year that the coaches played the Peel Police but you can be sure that your Applewood coaches are looking to redeem themselves next year with a rematch for more fun and charity.