The Coaches Challenge 2017 Last updated: December 20 2017 11:13:24
Applewood Coyotes raise funds for The Mississauga Food Bank at their Coaches Challenge
A big Thank You to all the Coyotes who came out to support our Coaches and the Peel Police at the 2017 Coaches Challenge.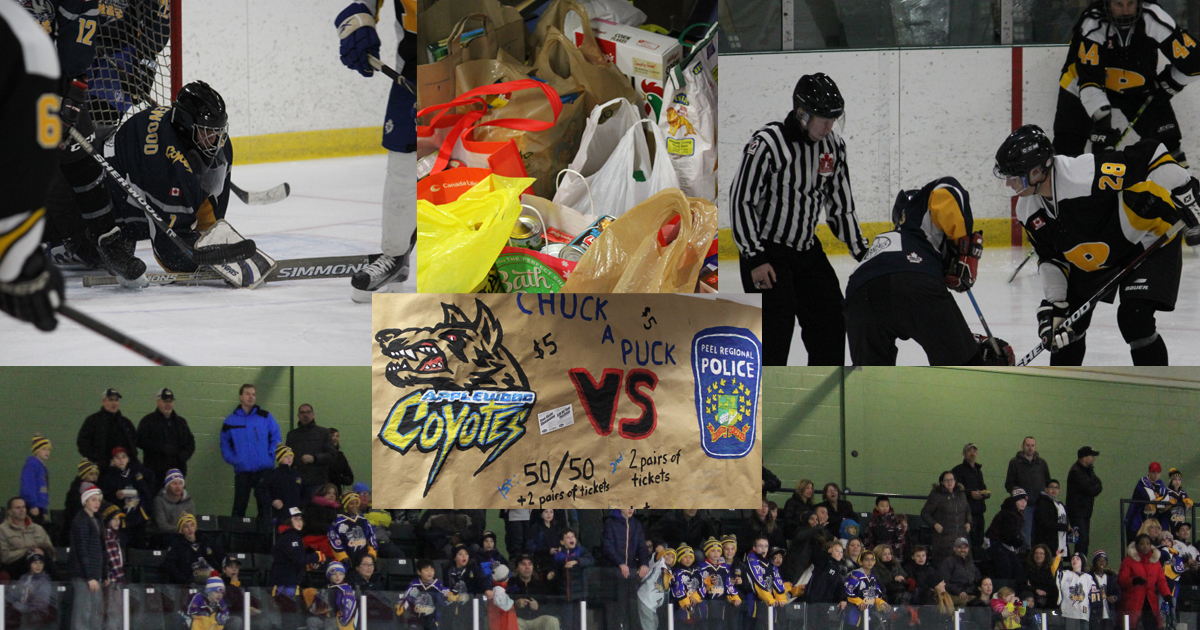 Your generosity enabled us to deliver over 350lbs of food items and make a cash donation of $500 to the Mississauga Food Bank.
A big shout out to Mike Galinski our Head Coach and Sean DaCosta - Peel Police, for organising such an exciting game.
Looking forward to the next time!!