In January 2017, Hockey Canada mandated that all Initiation Program games for 4-6 year olds played across Canada will be on half ice.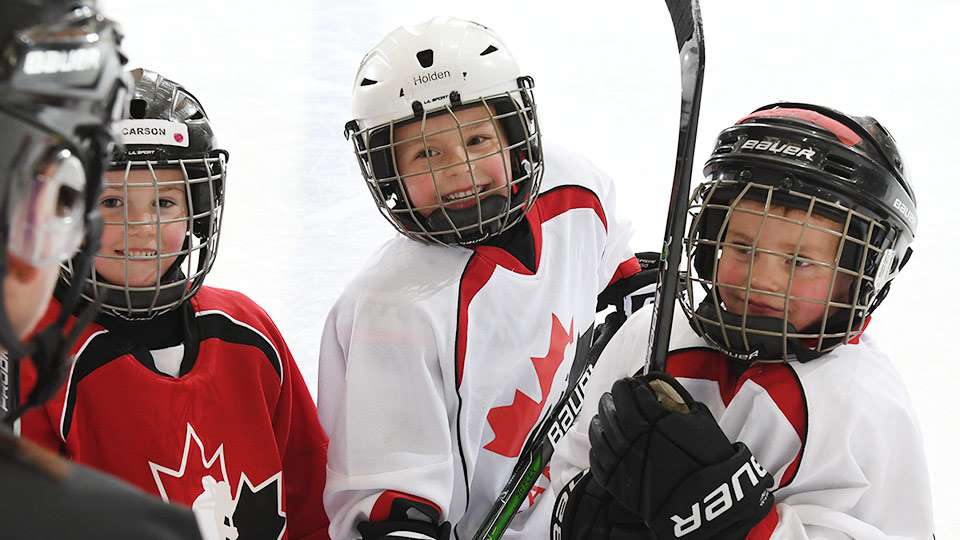 Applewood along with all the other associations in the Mississauga Hockey League are now implementing this directive.
Why the change?
Applewood's TimBits program has always been about developing young hockey players, teaching skating, balance, agility and puck handling. Using half the ice has proven to increase the young players' opportunity to touch the puck.


Half-ice hockey allows young players the opportunity for more puck-touches, which promotes greater opportunity for skill development (puck-handling, shooting, skating, coordination) and decision-making.

Small-area games are used at all levels of the game – including senior national teams and the NHL. Studies show that when you reduce the playing area, player's acceleration speeds increase and top speeds come down. This reduces the opportunity for injury while increasing the opportunity for building hockey skills and confidence.

Reduce the Space - Increase the Pace


Special bumpers have been developed to reconfigure rinks to half-ice that will keep all players safe when two games are played.
We are looking forward to a great, fun filled TimBits season.