Great end to the season at Applewood's Banquet and Trophy Day. Thank you to all our parents for your support, time and commitment, to our coaches for their dedication and encouragement and of course our players who continue to make us proud.


We had a great finish to the season with 6 House League teams at the Championship weekend and 6 'A' teams going for Gold. These 12 teams together scooped 11 medals, maintaining our medal haul over last year.
In addition we had three teams take 1st place in their divisions, and our Pre-Novice TimBit program for 4, 5 and 6 year olds was again, a great success. Way to go Coyotes!!

Among the awards that were given out was the Gopesh Mehra Award for outstanding contribution to coaching which went to Jeff and Monica Crewe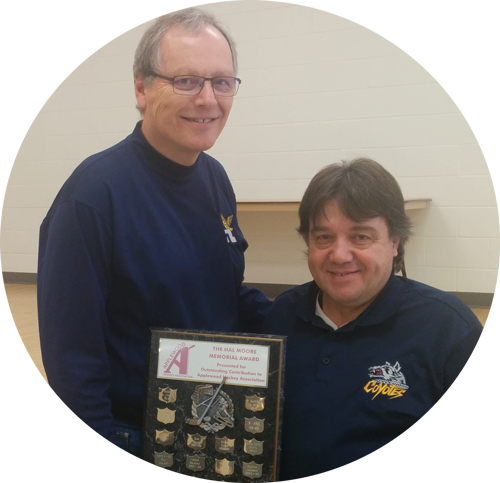 The Hal Moore award this year went to Spriros Stamopoulos for his dedication as a director of the Association.
This year Applewood has joined forces with Next Pro Hockey to offer hockey skills training from May through to July on Saturdays at Iceland.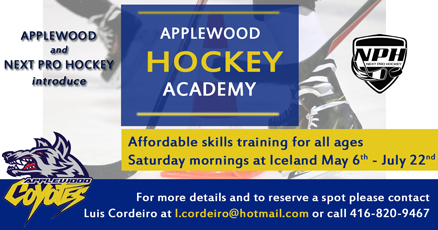 Surely the best way to keep cool this summer and get ready for next season.

Have a great summer Coyotes, see you on the ice!!