Coyotes Super 6 Win Gold at Westwood Last updated: April 21 2019 21:17:04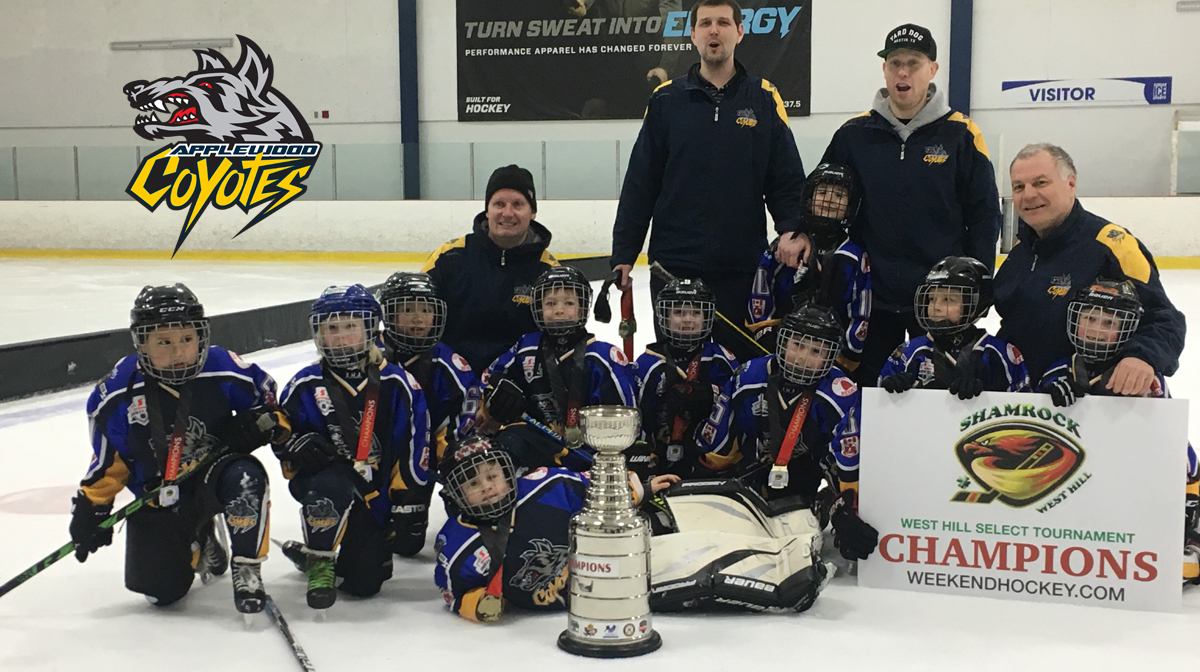 Our Applewood Coyotes Super Six team just won West Hill's end of season tournament on this Easter weekend.
An exciting final with both teams taking it to a triple overtime. Our young Coyotes kept themselves together under pressure to win against the home town West Hill Team. Congratulations to Coach Ryan Yarenko and the entire team.
Way to Go Coyotes!! Looking forward to seeing you again in the Fall.