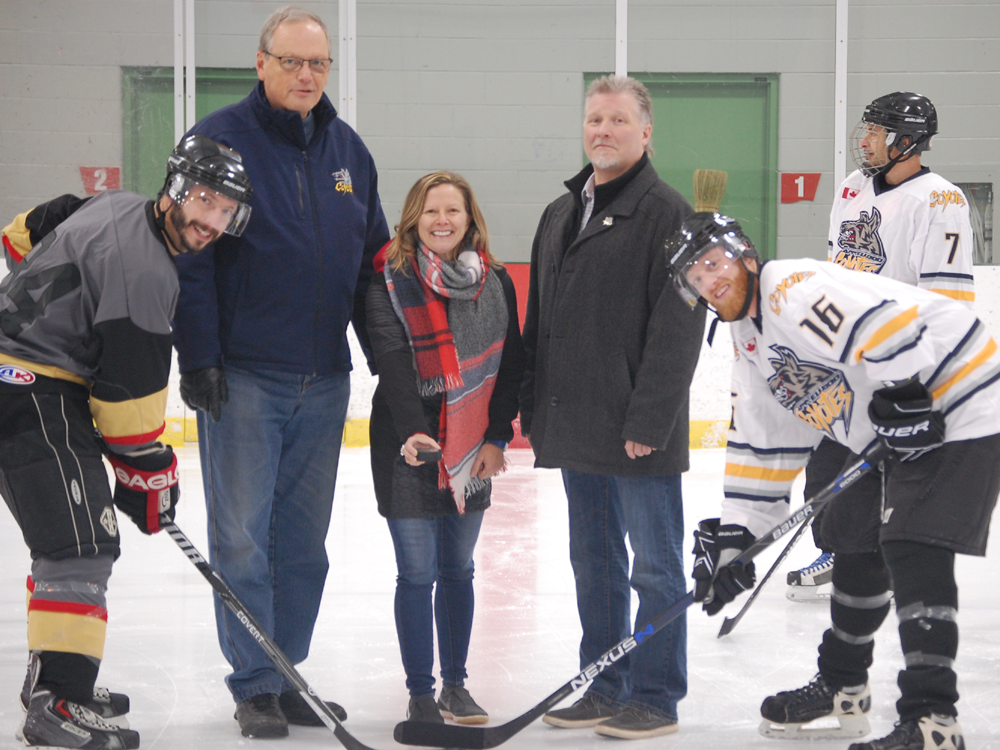 Last Friday we kicked off our Fundraiser for the Mississauga Food Bank with a face-off between the Peel Police and our Allstar Coaches. On hand to drop the puck was our City Councillor, Chris Fonseca.
The game got off to a brisk start, neither side letting up the pressure. A puck toss and T-shirt giveaways between periods kept the fun going and with 52 seconds to go in the 3rd period, Applewood was 3 - 2 up.
The intensity ramped up and after enormous pressure the Police leveled the score to 3 - 3 with 47 seconds left. Despite a tremendous effort from the AllStar Coaches and a couple of great rushes on the Polioce goal we just couldn't get that puck in the net, and a late push by the Police having pulled their goalie resulted in their winning goal!
Thanks to the generosity of what was pretty much a full arena at Paramount that night Applewood Hockey Asscoiation was able to collect 496 pounds of food and raise $1,000 for the Mississauga Food Bank. Thank you to the AllStar Coaches Team, our volunteers, to Sean DaCosta and his fellow players from the Peel Regional Police and all the Coyotes that made this the greatest event yet.
Way to go Coyotes!!
If you weren't able to make the game, our FoodBank collection box will be in the entrance to Burnhamthorpe Community Centre until December 23rd. Tell your friends, let's help our hungry neighbours.
Here are a few more pics from the event: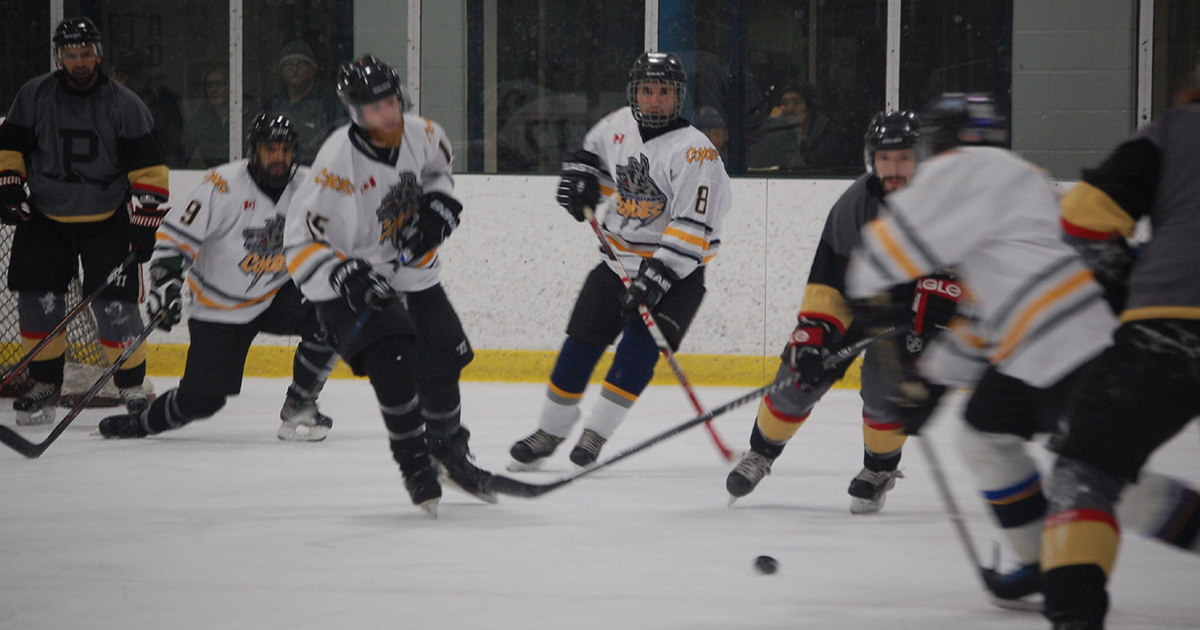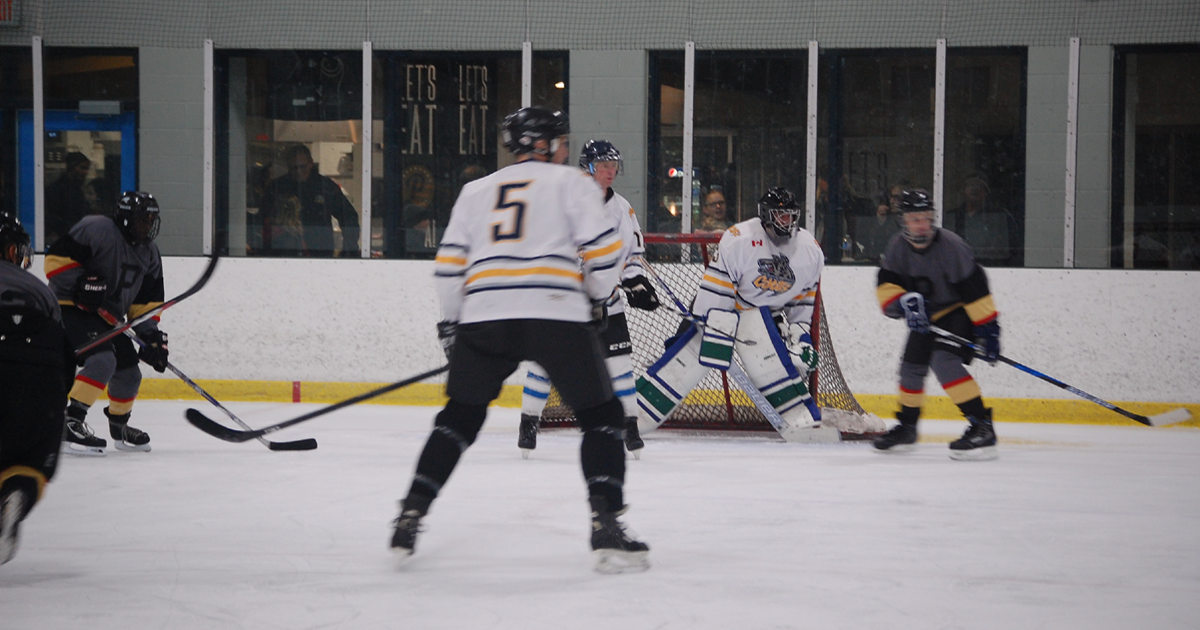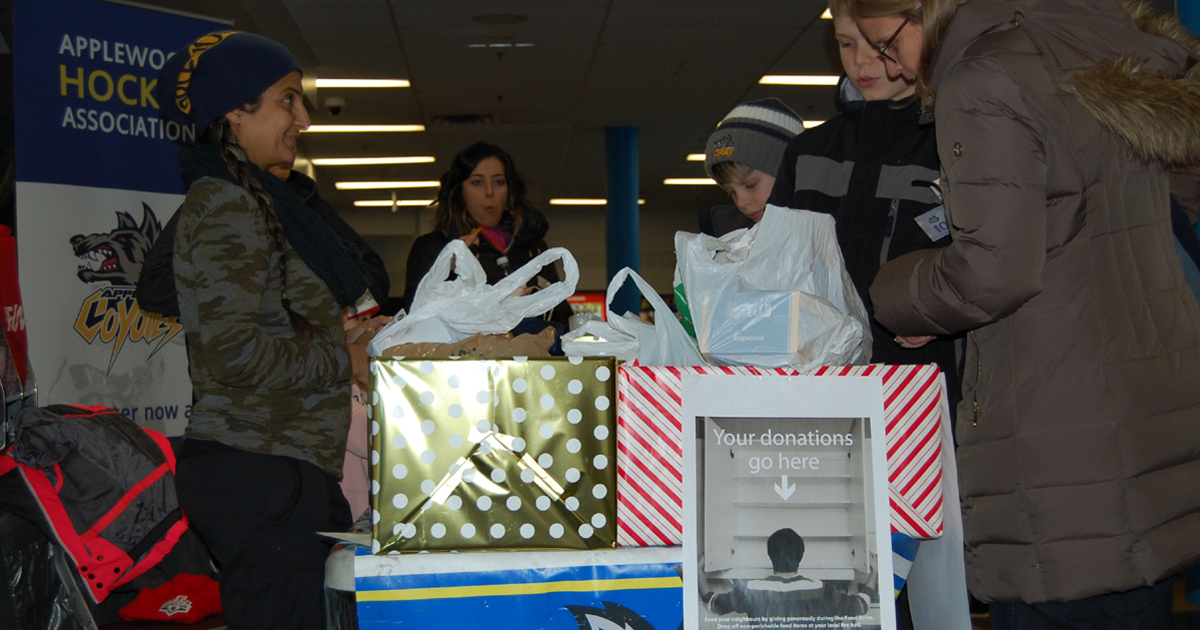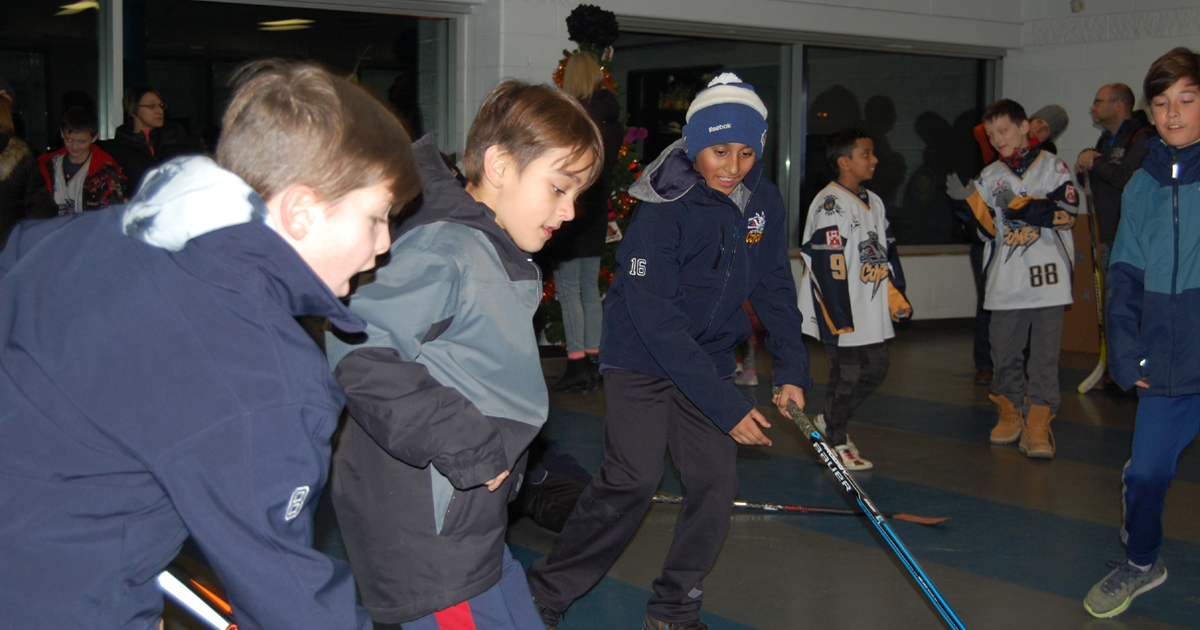 This is what it's all about, thank you Coyotes - you make us proud!!