Minor Atom A win Gold at Humberview Last updated: September 16 2019 11:47:19
After going 2-0-1 in the round robin, the Coyotes earn a bye to the finals. After tieing their first encounter with the Eagles from East Gwillimbury, the second time around in the final, backed by stellar goal keeping, tenacious defenders and lightning fast forwards the Coyotes dominated to a 6-4 decisive victory!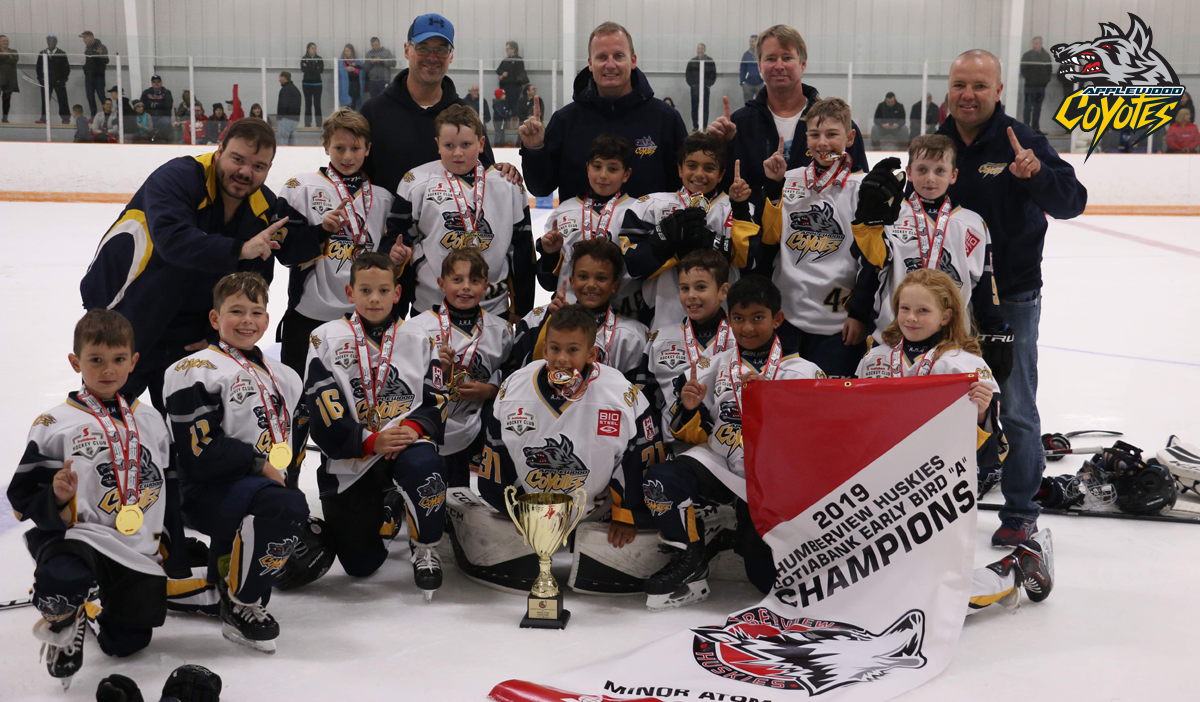 Way to go Coyotes, great start to season. We are all so proud of you!