Minor Novice Gold and the Beijing Tigers Last updated: February 03 2017 16:33:05
Applewood Coyotes Minor Novice Gold plays the Beijing Tigers.
Applewood Minor Novice Gold played the Beijing Tigers all the way from China in the London Tournament last weekend.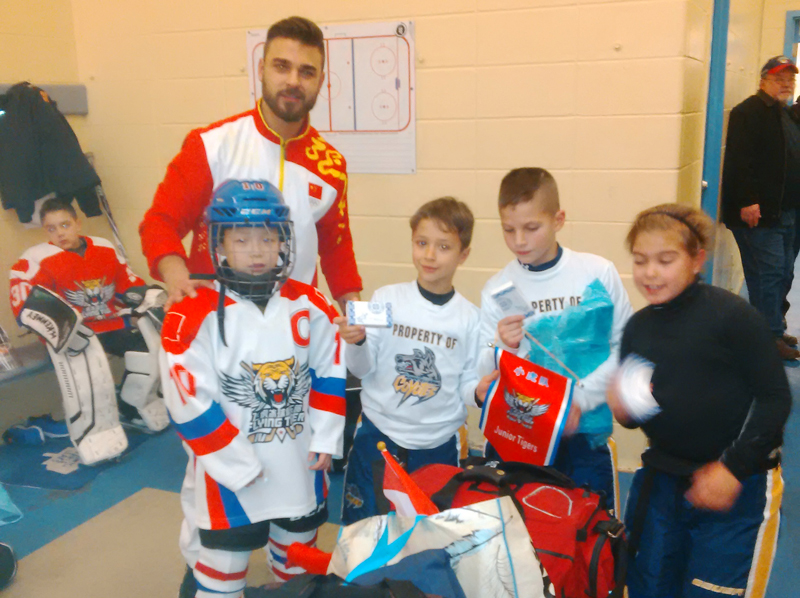 The two teams exchanged gifts. It was a great game with Applewood leading for most of the game but ended in a 2 - 1 win for China. China went undefeated.
Great job Coyotes!