Opening Day Fun Skate and BBQ Last updated: September 19 2018 16:31:45
Thank you to all the Coyotes that came out to our Opening Day Fun Skate & BBQ.
We had a great couple of hours on the ice and cooked up over 250 burgers and hotdogs!!
Thank you to all the volunteers on the ice and in front of the grill who made the day possible, and a big shout out to Greg, Aaron and all the City staff at Burnhamthorpe Community Centre for helping us and loaning that enormous BBQ.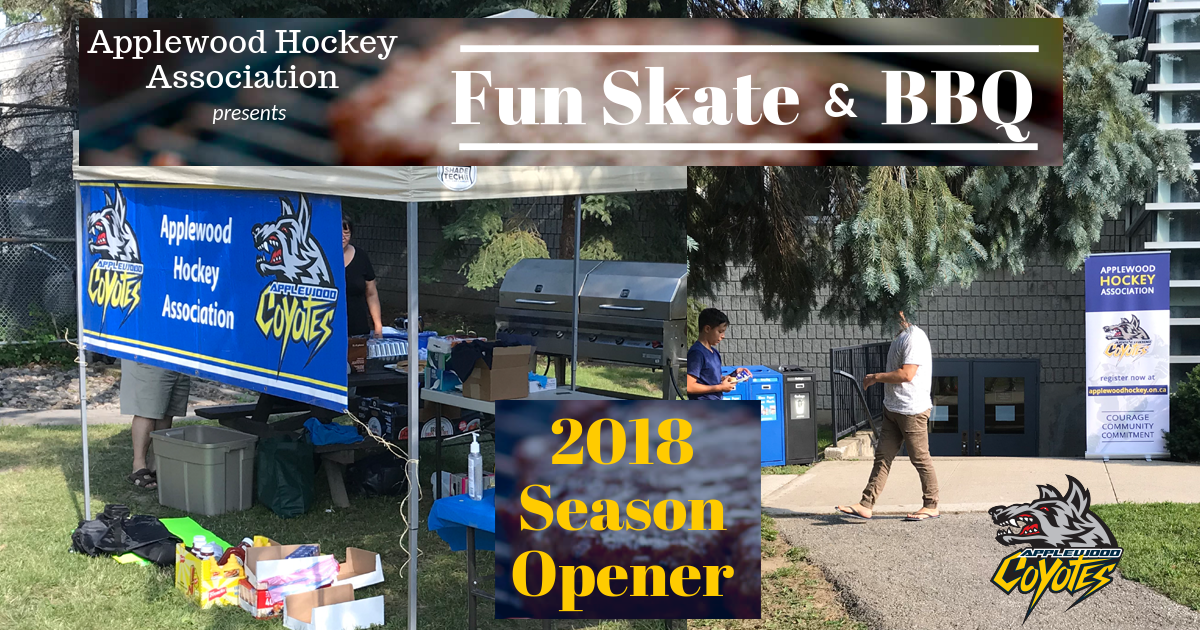 Go Coyotes!!