Rangers are TimBits Champions Last updated: March 09 2020 12:57:43
Applewood's TimBits program wrapped up March 8th with terrific games played to a full arena of parents, family and friends cheering on these spectacular players.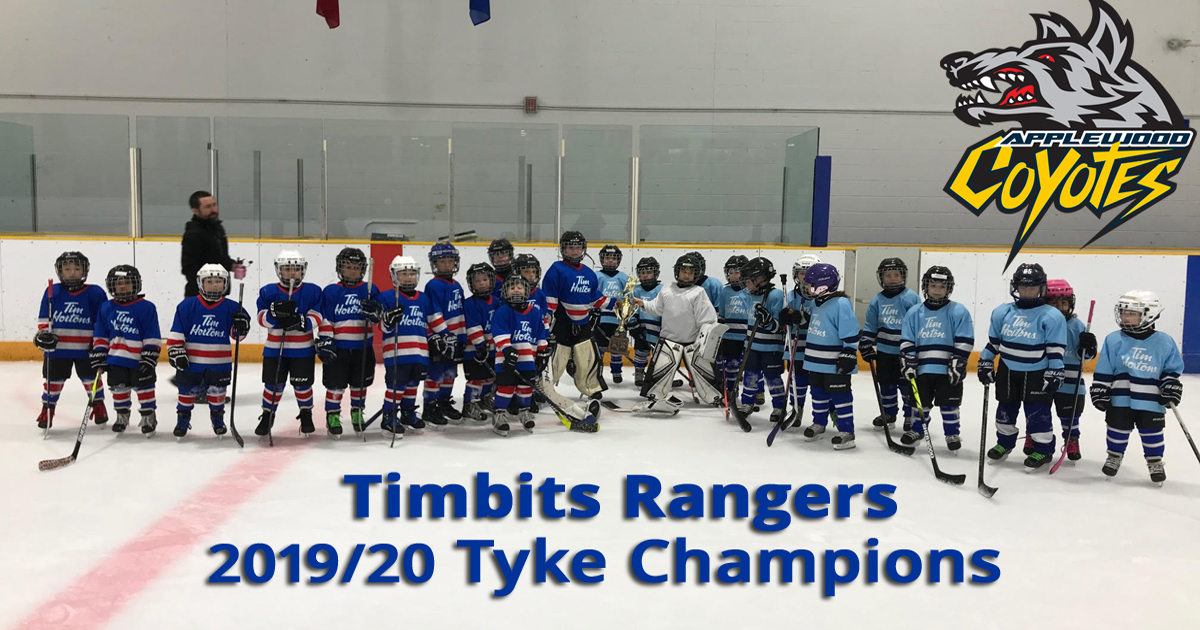 Congratulations to coach Tom Reynolds and the TimBits Rangers on taking the Championship Trophy, and to all the teams and volunteer coaches for making it such a terrific day of hockey!
Registration for the 2020/21 season opens up in May, don't forget to register early!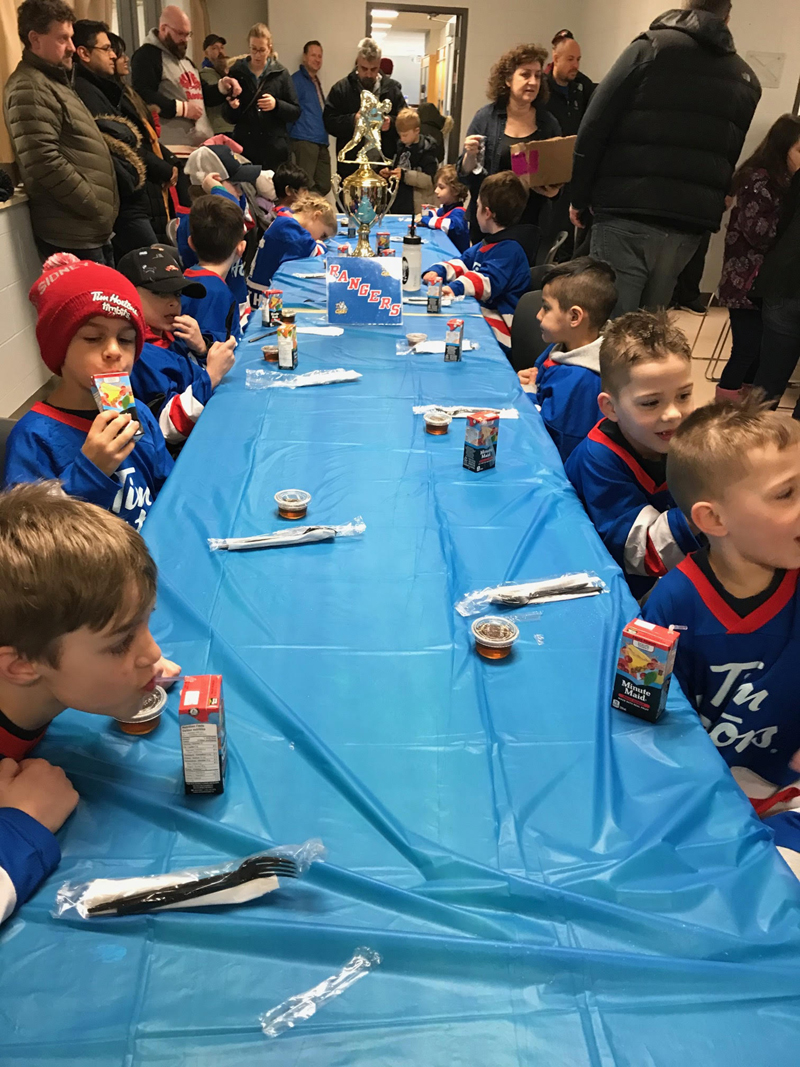 See you all in September!!