Santa visits Timbits Game Last updated: December 20 2017 11:58:16
Santa visits our TimBits game and throws a party!
As the first part of our Pre-Novice TimBits program comes to an end for the winter break, a special guest joins us on the ice.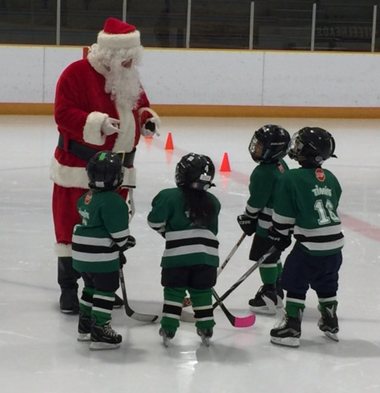 Lots of fun today as Santa drops the puck.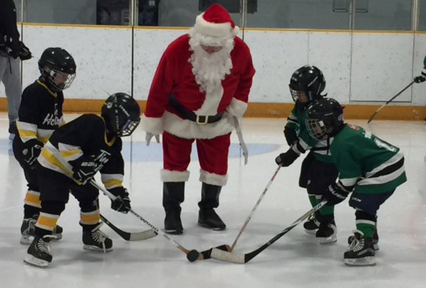 What can be better after a game on the ice than Santa's Pizza Party? Everyone got a gift. So many smiling faces as we headed home. Thank you Santa, Luis, Vince and the whole TimBits coaching team, you're the greatest!