Sportswear Store & Sizing Last updated: September 21 2022 12:20:52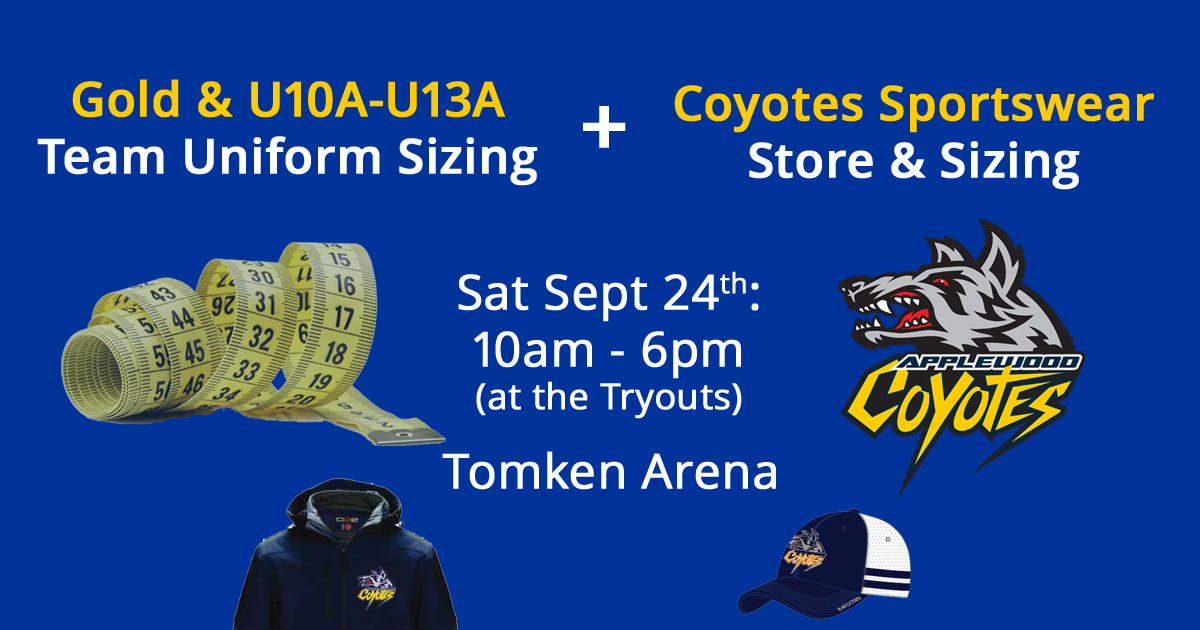 Our authorised uniform supplier Brad Hall & Co Ltd will be available for:
'A' & Gold Team Uniform Sizing
House League & 'A'/Gold sizing of tracksuits, hoodies and all our official Coyotes Sportswear items
Saturday Sept 24th
Location: Tomken Arena (main lobby)
Time: 10am - 6pm

'A' and Gold teams trying out on Saturday:
Please ask Brad for the jersey sizing kit.
Size players in the rink or dressing room to avoid clogging up the lobby. Brad will have team order forms for jerseys.
For all other Sportswear:

Brad will be sizing track suits, jackets and hoodies.
Orders should be placed ONLINE ONLY via our store link below and on our website.
Cash items:
There will be a limited amount of apparel available for direct cash purchase on Saturday, including hoodies, t-shirts, hats and toques.

Don't forget House League Evaluations are set for the Saturday and Sunday October 1st & 2nd!
TimBits U7 Evaluations also Saturday October 1st!

Not signed up for hockey?

There are spots still available, but hurry...
Go Coyotes!!