The Coyotes need your help! Last updated: May 13 2019 14:01:03
Looking for volunteers at the Applewood Coyotes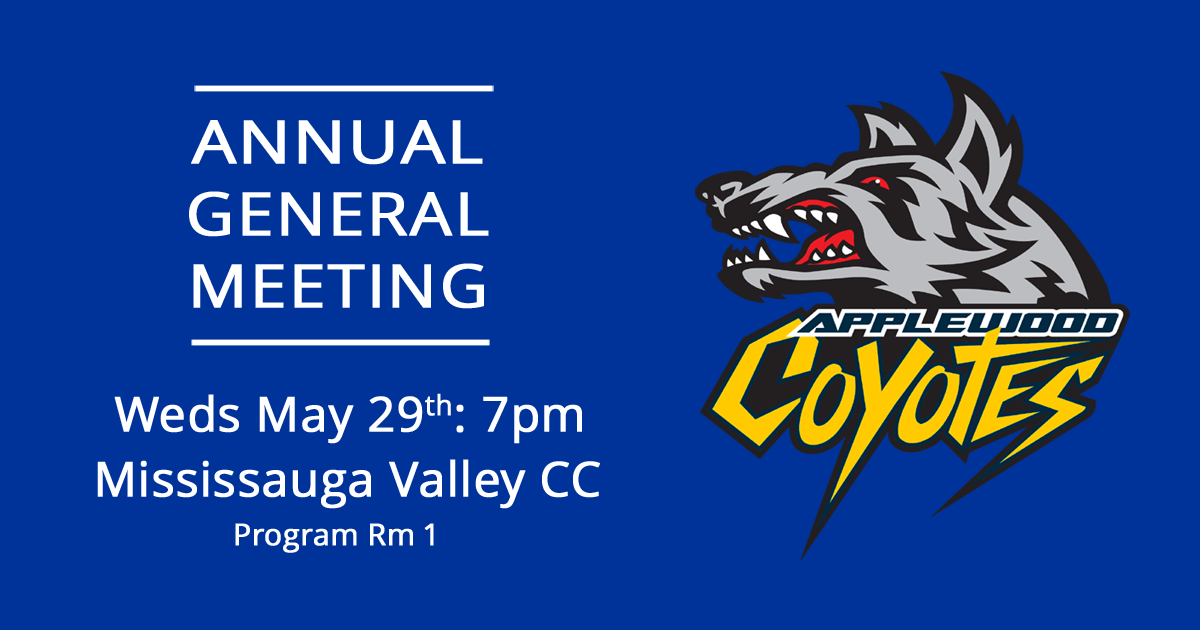 As we head to our AGM on the 29th, the Applewood Coyotes is looking for volunteers for the 2019/20 season. Do you have a few hours to help us?
Volunteers Needed
Sponsorships
Help promote Applewood within the community by encouraging local businesses to sponsor a team or the organisation. Keeping in contact with team managers, making sure each team has a sponsor.

Sportswear
Co-ordinating with our sportswear company Brad-Hall through the season, helping run the annual sportswear sale.

Uniforms
Managing the uniform and jersey allocations for the teams. Helping co-ordinate name, number and sponsor printing.

Social Committee
We need a number of volunteers to help manage and put on our Valentines Dinner Dance.

House League Convenors
Watching games for the first few weeks and working with the MHL rep and other association reps to make sure that the teams are placed at the right levels.

First Shift Program
Do you have an hour on a Sunday to help out on the ice, or perhaps a student looking for their volunteer hours?
If you can help out with any of these positions, even if it's just a couple of hours, it really helps us keep the Applewood community together and supports these terrific kids in their hockey journey. Please contact Wendy Webster applewoodregistration@hotmail.com or Mark Zizek zizekmark@gmail.com.