The team collected $250 and did fill that truck with food items that have now been delivered to the Mississauga Food Bank.
Thank you to Sandra, Derek, the whole U16 A team and everyone who dropped by with their donations.
You make us proud Coyotes!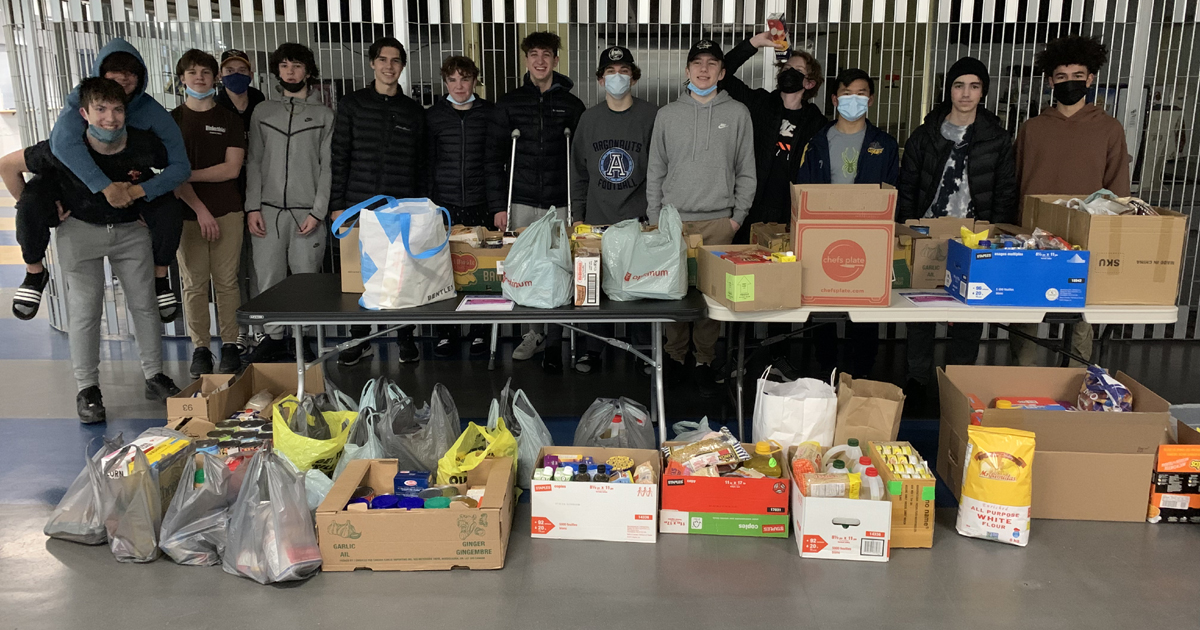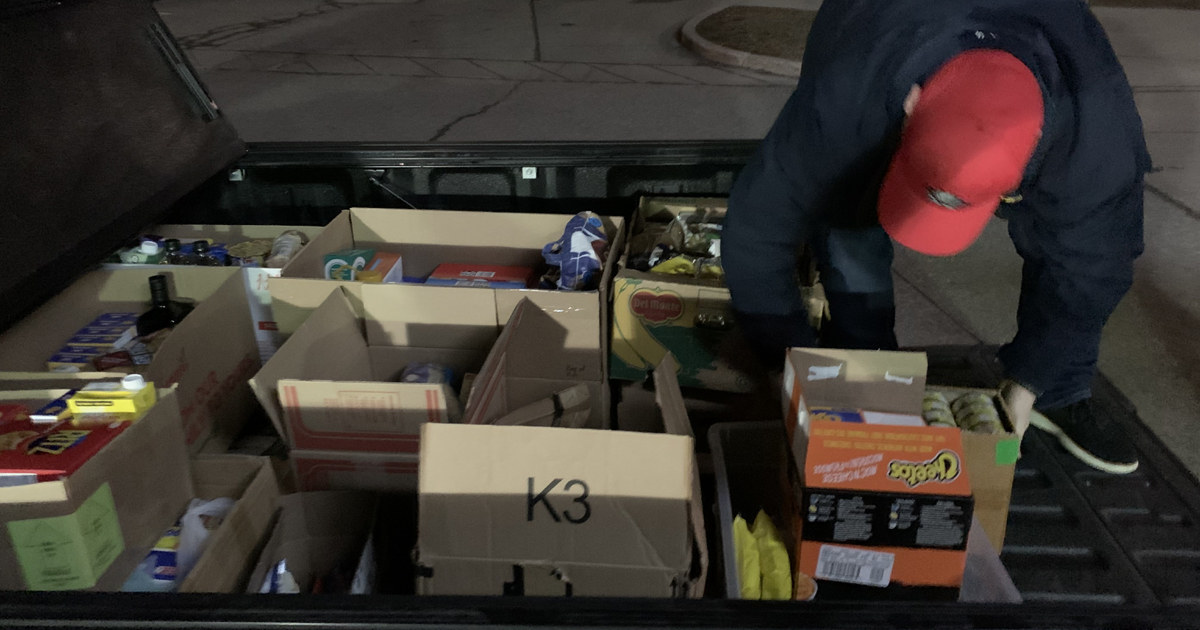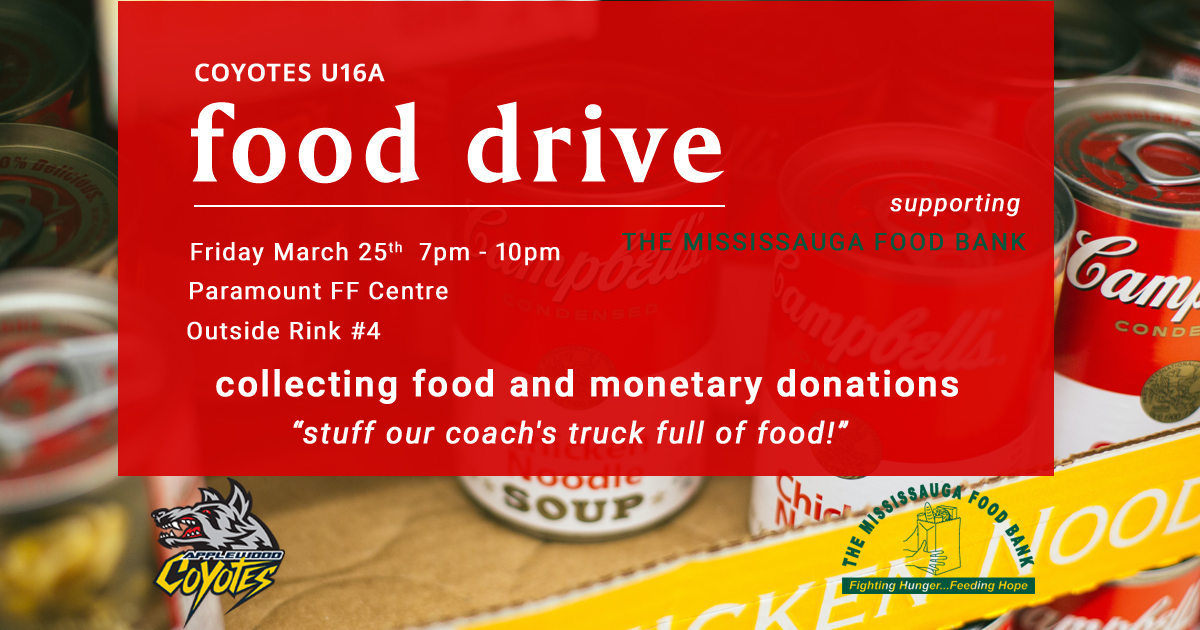 Applewood Coyotes U16 A Team will be collecting food and monetary donations for the Mississauga Food Bank on Friday, March 25th, 2022 at Paramount Fine Foods Centre, in front of Rink #4 from 7 - 10 pm.
Our goal is to stuff our Coach's pick-up truck full of food!!
Most needed items right now are:
Juice packs
Cooking oil
Peanut butter
Pasta sauce
We want to contribute to our community to support our neighbours in need and bring awareness of the Mississauga Food Bank. Any contribution you can make helps!
We can be reached at CoyotesU16A@outlook.com if anyone has any questions or would like to participate in our food drive.
We thank all that participate.