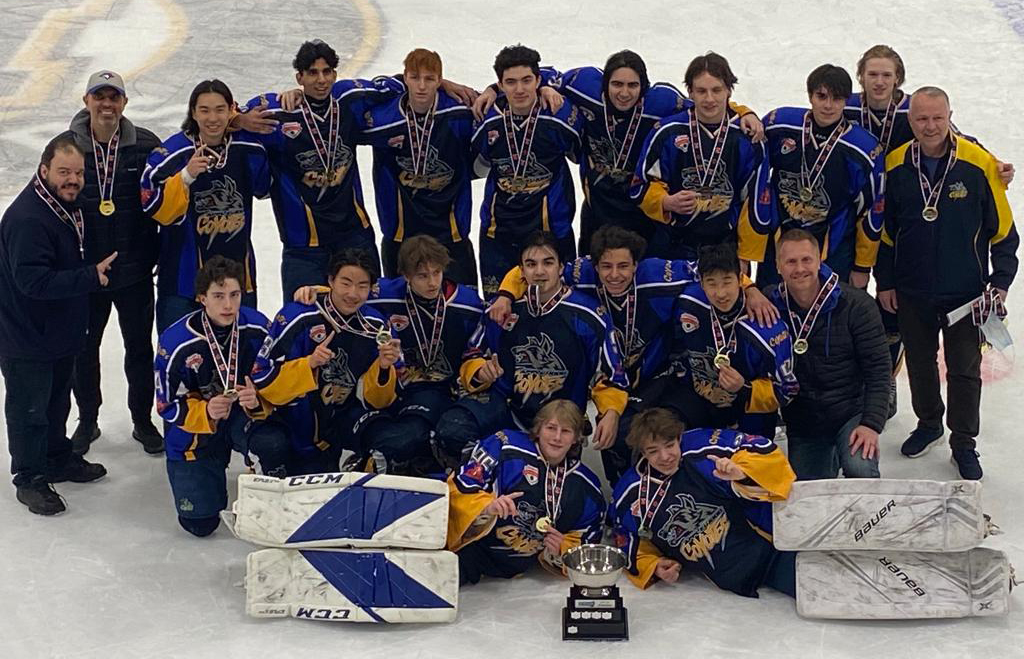 Congratulations to our U18A Coyotes on winning the Gold medal at the GTHL A Championships this last weekend.
Down 3-0 in the first game after period 1, they rallied to tie the game in the 3rd, but lost in OT 4-3. On Sunday, they won 2-0 in Game 2, forcing a Game 3 in over-time format. The Coyotes came out on top - Miguel Cabral scored less than three minutes in, assisted by Marco Cestau.
The U18A (2004) Coyotes have played in 11 MHL Championship Finals in the last 12 years since Minor Novice. They have closed their careers with a long and grueling playoff run this season which was capped off by an epic run Sunday after beating the Toronto Wolverines in a game 3 sudden death overtime.
They have beaten Meadowvale in a 2 day marathon semi-final game including many OT's, beaten George Bell in the league final in OT and ended their Minor Hockey careers with this incredible GTHL Championship OT win.
Congratulations to the whole team, the coaches, parents and head coach Chris Stamopoulos!
Here are some more pics from Sunday: