The First Shift Program
Applewood Hockey Association is once again excited to be hosting, The First Shift a six week program to help children fall in love with hockey in partnership with the Toronto Maple Leafs!
Open to boys and girls between 6 and 10 years of age who have not previously been registered for hockey.
The program costs just $229 and each player gets: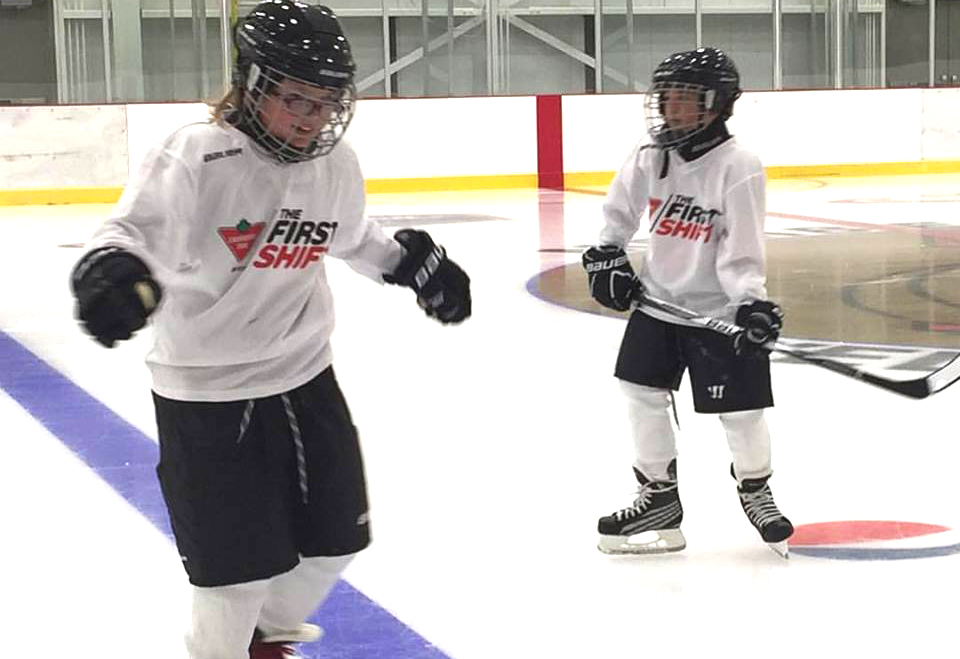 Full set of BAUER Hockey Kit, (Head to Toe)
Welcome Event where families are introduced to the program
Equipment personally fitted for each player by BAUER experts
Six 1hr sessions on the ice
Same time, same rink each week
1 to 4 coaching ratio, so all players can really develop
Program uses the Hockey Canada curriculum
Program Timing:
Welcome Event & Gear Fitting:
Vic Johnston Arena (Streetsville) - Friday October 1st, 2021
On-ice Sessions:
Tomken Arena - Sunday Oct 24th 1:15pm for 6 weeks
Registration:
Further information on The First Shift program can be found on the First Shift website and on the website of the Mississauga Hockey League.
Looking forward to sharing with you the fun and excitement of hockey. See you on the ice!