Power Skating Program Clinics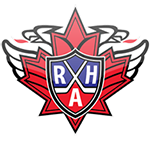 Applewood Hockey Association is pleased to announce two skills programs to all registered Applewood players as part of our 2016-17 player development program. On Thursday, our coaches will be providing overall skills development program that will focus on skating, stick handling and shooting. The session will be led by a variety of past and present House League and A coaches.
On Friday's we will continue to have the Elite Power Skating program through RHA.
There will be two sessions this year:
September 29 – December 22, 2016 (13 sessions) and,
January 5 – March 9, 2017 (10 sessions).
Both sessions are available for House League and A players.

Location: Tomken Arena (Rink 2) on Thursday nights.
Time: 6:30 PM to 7:30 PM
Cost: $150 for the first 13 sessions, $110 for next 10 sessions, or pay only $250 for both sessions
Elite Power Skating: "A" and Red players
Location: Hershey Centre (Rink 3) on Friday nights
Time: 8:00 PM to 9:00 PM - All program levels
Cost: $375 for the remaining 15 sessions, $250 for next 10 sessions, or pay only $600 for both sessions
Please confirm your player's attendance with Arup Chakrabarty as soon as possible, as space is limited. Credit card, cash or cheque accepted. Please make cheque payable to Applewood Hockey Association.
See you on the ice!